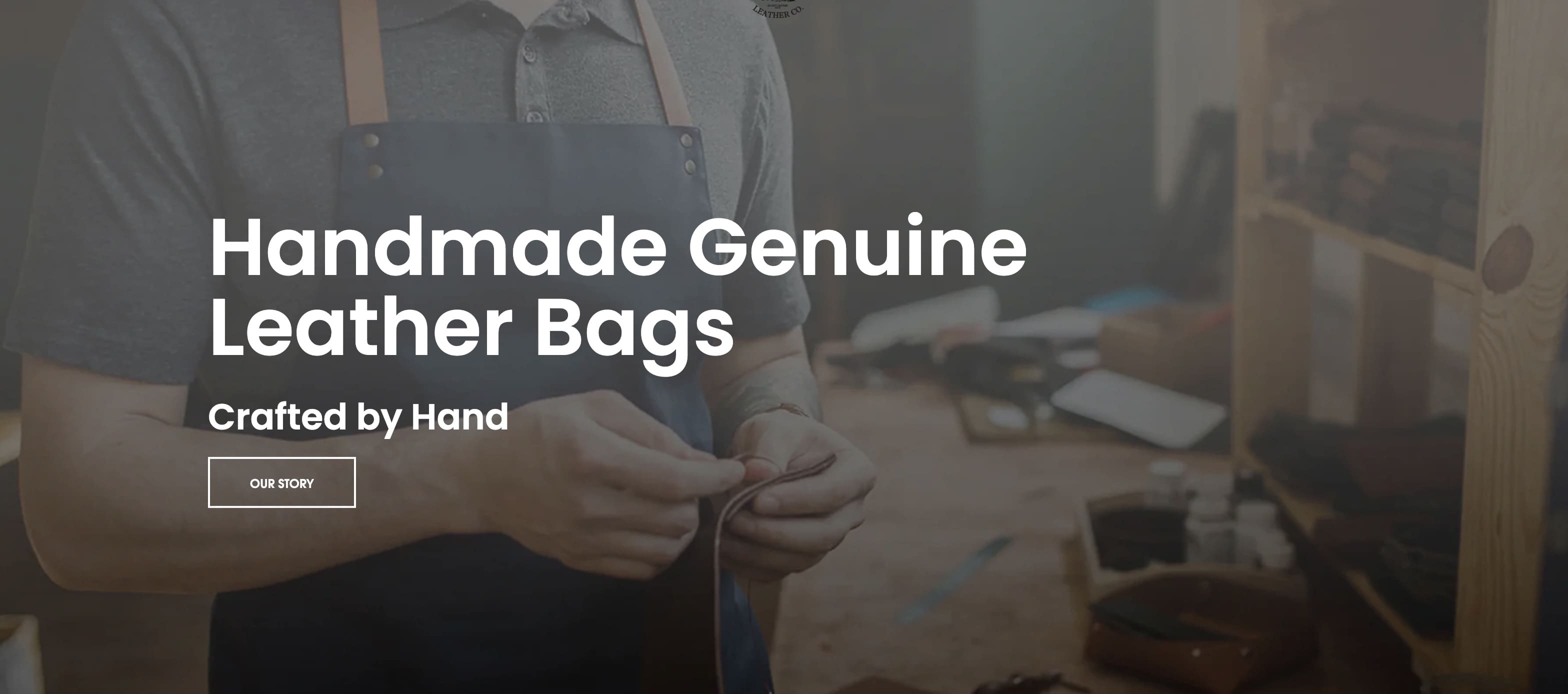 At Keltic Leather, we strive to give our customers durable leather bags that will accompany them on their journeys. People have been fascinated with leather since the beginning of time. Leather has always been in fashion because it is long-lasting, comfortable, and has a classy look that has survived the test of time. The phrase 'subtle elegance' should be represented by a genuine handcrafted leather bag constructed with exquisite perfection.
We view the quest for everlasting design in our leather bags as an effortless endeavour; what gives our leather bags their uniqueness is the skill of masterful mastery, which has been honed through years of dedicated work. Our master artisans are naturally graceful and elegant, as they have devoted their lives to their craft and consider it to be their 'art.'
Our customers should know the tale behind the leather used in their bag. We wanted to ensure that consumers are certain that the goods they purchase with their hard-won money aren't of dubious origin. To maintain the highest quality leather possible, we have meticulously tracked its source and manufacture. We have carefully examined numerous suppliers of raw leather in terms of their history, work ethos, sourcing and tanning procedures, and even their belief in ethical behaviour in general. We purchase genuine leather of the highest quality, since we and our clients are obsessed with leather.